Company Overview
The Modul group of companies is an ISO 9002 certified manufacturer of medical chart paper with offices throughout the world. Our manufacturing facility has been producing medical chart paper for over 18 years. The paper is manufactured to equal or exceed OEM specifications.
We have the ability to produce most any type of ECG, EEG, spirometry and industrial chart papers. We offer a private label program for both small and large orders. All of our paper is packaged in generic cartons. We can label those cartons with your company name and telephone number upon request. We will make every attempt to consolidate your orders to save on shipping costs.
With the recent consolidation of U.S. based manufacturers of medical chart paper, medical supply dealers have expressed their concern about their continued access to chart paper at competitive prices. We at Modul USA offer you a quality product at a quality price. Give us a try, you won't be disappointed!
If you have not been quoted pricing, please call, fax or e-mail us with a list of the products and quantities you are interested in.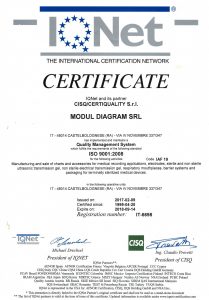 Our Brands
EasyTrace®
The EasyTrace® brand of Healthcare Products for Diagnostics and Recording includes medical recording papers, print media, transmission gels, ECG electrodes and accessories, electrodes for stimulation, and products for spirometry.